Chemicals in lanolin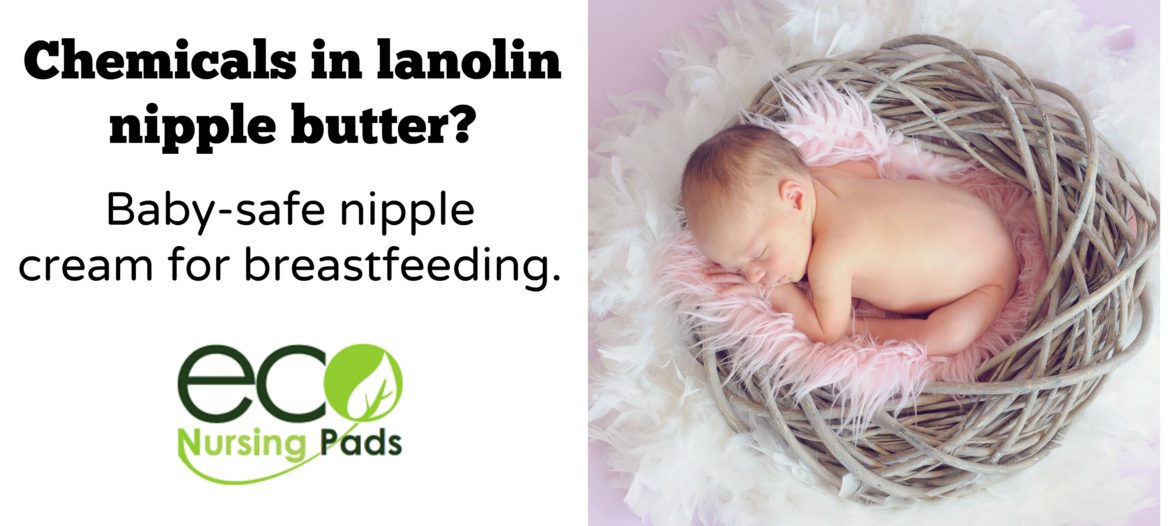 I was shocked to learn that there are chemicals in lanolin. When my first son was born, the hospital gave me a tube of lanolin with the instructions to put it on before nursing and said it was safe for baby to eat. I later learned that this was not true. Why? In addition to being fed with genetically modified feed, "…the biggest danger of lanolin is that sheep are sprayed directly with pesticides to treat mites and pests." (1) This spray makes its way into lanolin, which it's removed from sheep wool, and contained into the product I was given by my local hospital. So, what do you use instead? Here are some great natural nipple butter brands made from organic food-grade ingredients safe for both you and baby. Post contains affiliate links.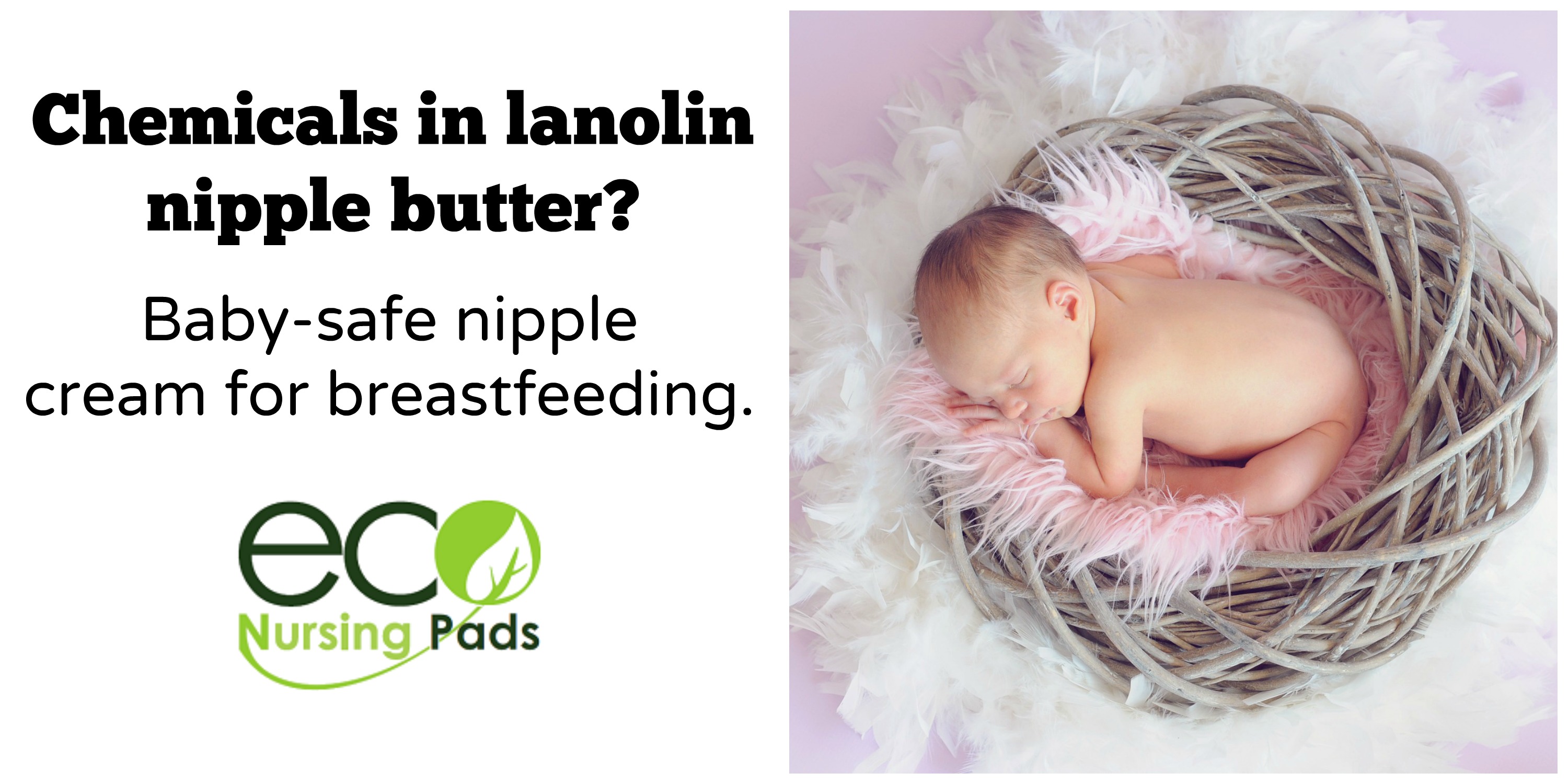 If there are chemicals in lanolin, why do hospitals and health professionals hand out this product? I have often wondered this. Turns out that the answer is simple. In many cases, they get samples from the company and can provide a free product to Moms. While they may feel good about being able to provide Moms with a product, unfortunately, they knowingly or unknowingly are marketing for brands that do not provide the best for Mom and baby.
Natural nipple cream makes a great baby shower gift, is helpful with nursing a newborn, great for irritation from baby's latch and can be very helpful when increasing breast milk supply. Paired with a homemade batch of lactation cookies, this makes a great gift for new Moms, Moms who use a breast pump regularly, Moms who are learning to pump with their free breast pump, and is a nice way to show you care.
Many natural nipple butter companies produce a high-quality, natural, organic and baby-safe product. In fact, you can leave it on for breastfeeding, use it as a lubricant for pumping breast milk and it washes easily off of reusable breast pads used for breast milk leaks. What companies sell natural nipple butter and where can you find them?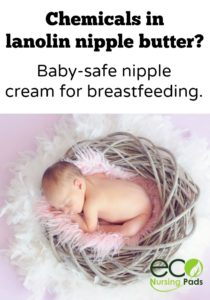 BALM! Baby
     Balm! Baby natural nipple soother is made in the USA in Hawaii! It comes in a plastic-free glass jar and contains ingredients safe for you and baby. This all natural product's ingredients are; Organic olive oil, calendula & chamomile, cocoa butter, shea butter, candelilla wax. In addition to its applications for nipples, it's also great for dry elbows or sensitive patches.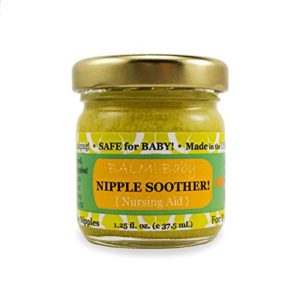 Mother Love
     Certified organic nipple salve for sore or cracked nipples has great ingredients. Made with ingredients safe for eating, this natural nipple butter has all 100% certified organic ingredients and comes in a glass jar. It has a zero rating, meaning it has zero toxins, and is made with organic extra virgin olive oil, organic beeswax, organic shea butter, organic marshmallow root, organic calendula flower. Also made in the USA.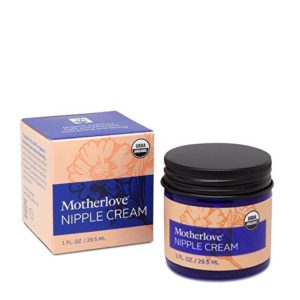 Earth Mama Angel Baby
     Earth Mama Angel Baby, or EMAB, certified organic, natural nipple butter is made with food grade ingredients safe for breastfeeding. With no need to wipe off before nursing, this cream is also great for pumping and breastfeeding. Toxin free, Made in the USA, zero toxicity rating and certified organic comes in a 2oz plastic jar. Ingredients include; Olea europaea (organic olive) oil, Theobroma cacao (organic cocoa) seed butter, Butyrospermum parkii (organic shea) butter, Euphorbia cerifera (candelilla) wax, Mangifera indica (mango) butter, Calendula officinalis (organic calendula) flower extract.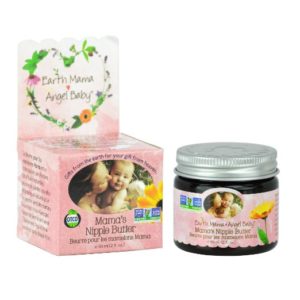 With natural nipple butter and natural nipple cream available, why even give lanolin a glance? The chemicals in lanolin certainly don't belong in baby's mouth and I don't want them on my nipple! After learning this information about lanolin, I took my own natural nipple cream to the hospital for the birth of my next baby and showed it to every nurse I encountered. It's better for baby, better for Mom and the environment. In addition, natural nipple butter washes off of reusable breast pads easily and helps moisturize, protect and prevent irritation. Find eco-nursing pads that pair perfectly with nipple butter on Amazon.
http://mamavation.com/2014/08/the-dangers-of-lanolin.html
https://www.organicfacts.net/organic-products/organic-cosmetics/harmful-chemicals-in-personal-care-products.html
http://www.lalecheleague.org/llleaderweb/lv/lvmayjun94p37.html
This post makes no attempt to diagnose or treat any condition. This information does not replace medical advice and makes no health claims.
Save
Save