Top 10 Valentine's Day Gifts for Moms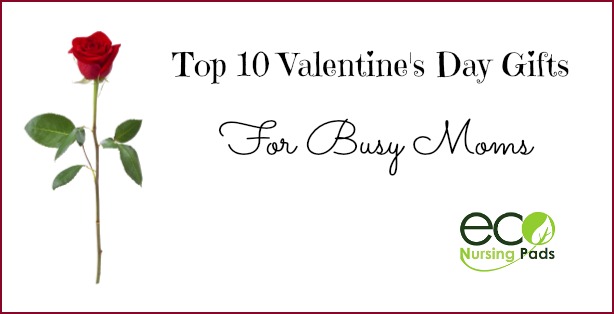 It's universally understood that Moms are busy. Moms are even working in their sleep. Choosing the best Valentine's Day gifts for Moms can be hard unless you know where to look. You need to find something useful, surprising and meaningful. A Valentine's Day gift for Mom should let her know how much she's loved and appreciated. Whether you're shopping for a new Mom who is busy breastfeeding a newborn, or an experienced Mom caring for her brood; Make sure you get a Valentine's Day gift she'll remember!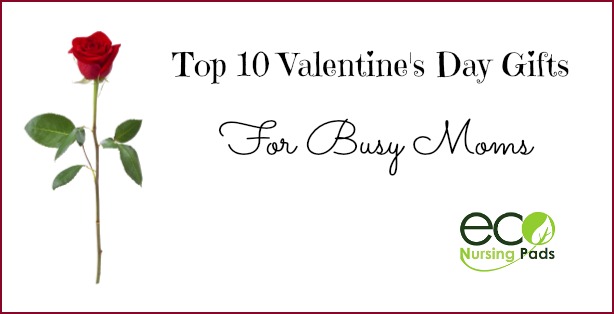 1. Chocolate sugar scrub and the time to use it!
Rest and relaxation, as well as the time to take a good shower, can be hard to come by as a busy Mom. One of my most wished for gifts is the time to relax and take a good shower. Chocomania sugar body scrub will help Mom feel rejuvenated and pampered. Ensuring I have the time, child-free, to take a pampering shower or bath is a wonderful gift. What better way to spend it then covered in exfoliating chocolate sugar scrub?
2. Heart shaped reusable nursing pads
Eco-nursing has a great assortment of reusable breast pads in their 10-pack. The kit includes ultra-soft organic bamboo which is great for helping with breast milk leaks, padding a bra for comfort or protecting sensitive nipples. Hypoallergenic and with a leak-proof backing, these washable breast pads are sure to bring a smile to breastfeeding Moms on Valentine's Day!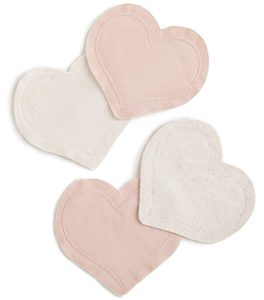 3. Handmade bath bombs
     When I get the opportunity to soak in the tub, I like a little pampering. Handmade bath bombs are a great way to get some spa time at home. These handmade bath bombs come in a variety of ingredients and even have chocolate. Pink lemonade, Aloha Waikiki, Chocolate Kiss, Grape Soda, Hot Apple Pie… the list goes on! In addition, they're handmade in the USA with natural quality ingredients.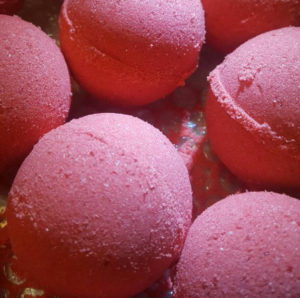 (Pin image below)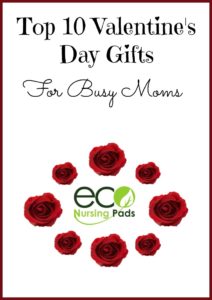 4. Handmade cards
     There are few things more precious than a handmade card in your child's handwriting. Get out the scissors, lace doilies and construction paper. Add sparkly pens and markers for individual touches and melt Mom's heart with a handmade Valentine! Those crooked letters, child's note and handmade work are sure to be cherished for years to come!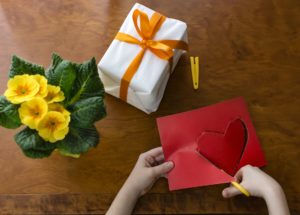 5. Mom's day off
     I really appreciate when hubby does the chores that I typically handle. Mom's day off shouldn't mean the next day involves cleaning up a tornado mess. Break out the vacuum, mop, cleaning bucket and dusting supplies. Clean fingerprints off of windows and make sure to say "I appreciate all of your hard work." In addition, there are few things sexier than a man with a mop!
6. Gift bag of Mom's favorites
     Does Mom have a list of favorites? Favorite shampoo, makeup, chocolate candy and fuzzy socks? Take the time to look at Mom's favorite things. Write down a list and make a gift bag full of the items she loves! Re-stock her favorite shampoo, drink, and candies to let her know that you pay attention. Pamper Mom with all of the things she loves, but may not have the time to shop and re-stock herself. A gift of the items she already loves and needs, is a great gift.
7. Champagne Truffles
     Does Mom love champagne and something a little fancy but not have the time to do fancy things? Champagne truffles allow for a bit of indulgence without the ball gown and champagne glass. I received a trio of these a few months ago. As a fancy truffle lover, I was floored with how amazing they taste and they did make me feel a bit fancy, even if it was just for a few minutes while the baby napped on my chest!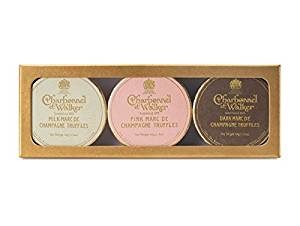 8. Nap Time
     Every year hubby asks me what I want for a gift and I say a nap. I'm 100% serious. The last time I took an uninterrupted snooze, day or night, was before my children were born. While I love my babies, co-sleeping and breastfeeding at night, I'd love to sprawl out in bed for a long mid-day uninterrupted nap. Wake me up with the smell of dinner cooked and get an A++ for Valentine's Day Gifts for Moms!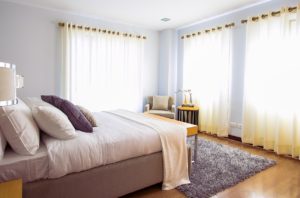 9. Black Nursing Bra
    Feeling like buying sexy Valentine's day gifts for Moms? Nursing bras can be anything but sexy. I remember walking into Victoria Secret's and asking for the nursing bra section. The woman told me they don't sell nursing bras, only sexy bras. Luckily, there are companies like cake lingerie who make lacy and embellished nursing bras. Black nursing bras, lacy nursing bras, multi-colored nursing bras and in many different sizes. Check your lady's bra size on her bra tags and order away! She'll be surprised and hopefully flattered with a black nursing bra.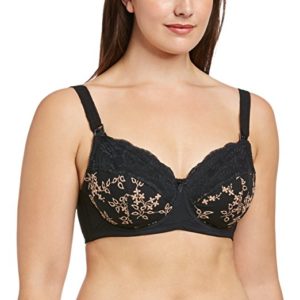 10. Massage
     Now, when I say massage I have to include the disclosure that it has to be doable. I have a massage gift certificate that actually expired because in an entire year I couldn't make it to the spa. If you're talented with your hands, an at-home massage would be great. A combination of the gifts here plus an at-home massage, or have one of those services show up with a table and massage supplies right to your house! Busy Moms are often using their bodies throughout the day and have neck, shoulder and back muscles in dire need of care.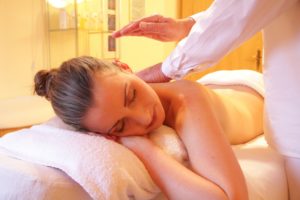 I hope this great list of Valentine's Day gifts for Moms helps inspire you. Moms work hard and are busy caring for children, homes and often juggling many other things as well. Valentine's Day is a great time to show how much you care and are thankful for her everyday activities like staying hydrated to increase breast milk and caring for our families. Still wondering what to get Mom? Ask her! She may already know what Valentine's Day gift wold brighten her day and help her feel loved.
6. Save
Save
Save
Save
Save
Save